Welcome to Kevin's Pharmacy

 

CALL THE PHARMACY
412-561-2417
Call with any questions! (or text us at 412.294.8161)
OUR HOURS
Monday – Friday      9:00 – 7:00
Saturday                    9:00 – 3:00
Welcome to Our Pharmacy
Thank you for visiting Kevin's Pharmacy online. We take great care to treat you like family, and we do our very best to be there for you in every way possible. When you're sick, there's nothing more comforting than someone who is able to understand your challenges and meet those challenges with answers and support. We are readily available to serve you, and we are happy to go the extra mile to bring you the comfort and care that you need. To us, you're more than a patient; you're family, and we'll treat you as such from day one.
Please browse our selection of quality services that you should expect from your hometown pharmacy. We've worked very hard to be sure that we're not just a pharmacy, but a partner, through all your medical needs. We're on call, 24/7, ready to provide answers and share insights about your specific needs. We'll help reformulate medicines to match your kids' favorite flavors. We offer late-night pick-up and drop-off (until midnight), and we're located inside of the Castle Shannon Shop 'N Save, so if you need to do a little food shopping as well, you'll be in the right place. In fact, we can even pick up a few groceries and personally deliver them to your home along with your medications. With all of these and other great services, you'll know that you're in the best of hands at Kevin's Pharmacy.
Free Grocery Delivery
Yes, you have absolutely read that right. We bring groceries and your medications right your door, or the door of a loved one. So if you aren't feeling well, you can stay in bed and relax. We'll get you your essentials and drop them off with your prescription. And if you have a loved one you care for and can't make it out, we'll take them the milk, bread, and other items (along with their medications) that will help you feel comfortable taking the day off. 
A Family-owned Pharmacy
Kevin's Pharmacy is a family-owned pharmacy, led by Dr. Kevin Evancic. We bring the extra attention and care you would expect from a pharmacy owned and operated independent from big-box pharmacy companies.
Designed for Our Patients
We've re-thought what it means to be a pharmacy, with our work forming a trifecta of care between you, us, and your doctor. We go the extra mile for every customer, and have designed programs and offerings that make your life easier and healthier.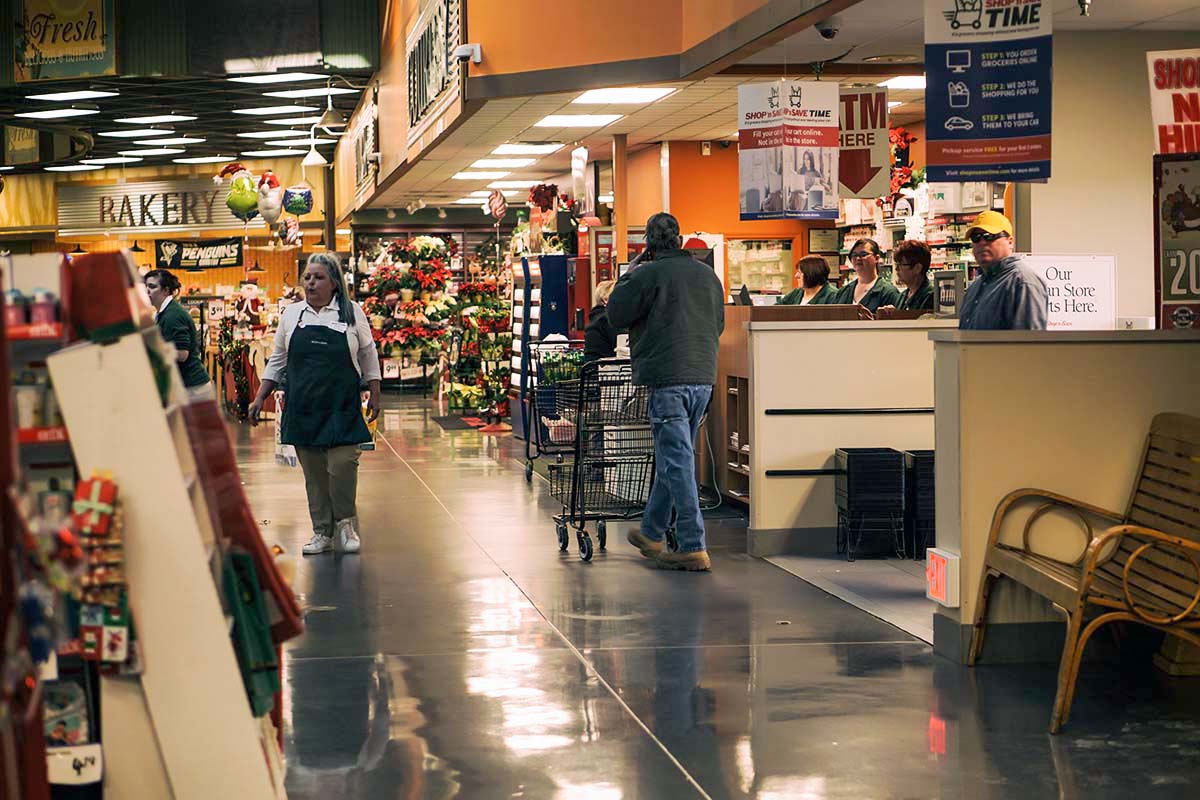 SHOP 'N SAVE PUMP PERKS
Although we're an independent pharmacy, you can still earn Pump Perks on all of your purchases!
The Vial of Life at Kevin's Pharmacy
We've partnered with local EMS to provide the Vial of Life program to our customers (and non-customers). This life-saving program stores your important medical information right inside your refrigerator, allowing EMS to access the information they need to provide you appropriate care and take you to a hospital in the event you are unable to communicate with them when they arrive.
THE VIAL OF LIFE
Free Medicine and Grocery Delivery at Kevin's Pharmacy
Stay in bed. We insist. With our free grocery and medicine delivery program, we'll not only deliver your prescriptions, but your groceries as well. Let us shop for you while you're at home recovering, or don't worry about your loved one if you can't make it to visit–we'll provide more than enough to help them through the week.
FREE GROCERY DELIVERY